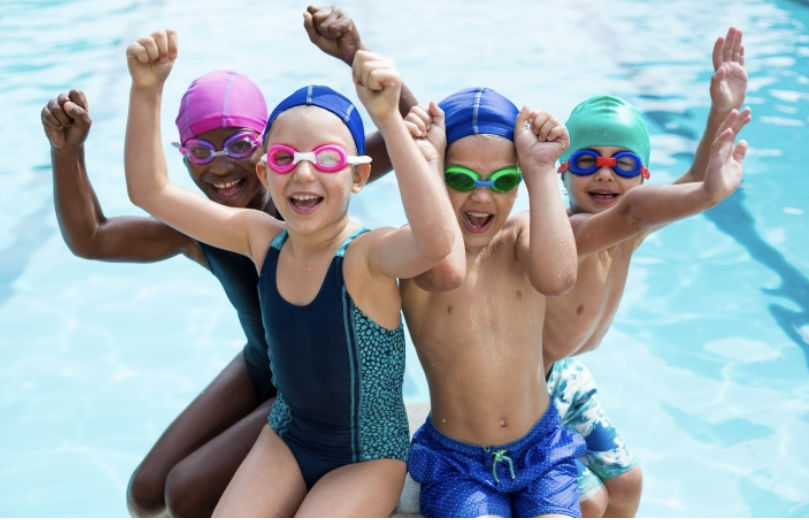 ENROLLING AT THE SCHOOL
TELEPHONE:
(03) 9434 4516
Due to the popularity of our school we provide a waitlist service for customers who wish to pre-enrol prior to the booking periods. For further information on this service please contact our reception. Often we receive enrolments where children have had previous lessons and in some cases they may require an assessment prior to placement. If an assessment is required to determine their ability the aquatic department will contact you by phone to arrange a suitable time.
PAYMENTS
Swimming fees are charged by term and due for payment at the time of booking (Except waitlist) and prior to the commencement of the term. Yarra Swim School believes in providing families with options in regards to the way fees are paid and can offer the following options. If you are still unsure as to what suits you best please talk to our customer service officer that may be able to assist you.
Telephone using your Credit Card
In Person using Cash, Cheque or Credit Card
FAMILY DISCOUNT POLICY
It is important to make lessons affordable to larger families and offer the following family discounts
1st and 2nd Swimmer - Normal Price
3rd Swimmer - 10% Discount
Terms and Conditions of Enrolment
New Enrolments for term swimming
An enrolment form is to be completed including a signature to acknowledge terms and conditions.
Places are only secured once full payment has been received. We do not hold places or accept part payments. If an assessment is required to determine Childs ability the aquatic department will contact the applicant by phone to arrange a time to conduct an assessment.


Re-enrolling for the next term
Existing YARRA Swim School (YSS) students are automatically enrolled for the following term:
You will be issued with an invoice, within two weeks prior to the end of the current term that will indicate the new terms lesson day, times and fees.
If you're current term fees aren't up to date by completion of term, your position will be deemed vacant and offered to other applicants who are interested in securing the position. If you do not wish to re-enrol, we kindly ask that you notify the office ASAP.


Non Transferable
Memberships and lessons are non transferable to other people and can not be converted to other products or services.
Request for lesson changes
Following re-enrolment process a week is set aside to process requests for change. While every effort is made to accommodate requests for change, it is dependent on the availability of vacancies and no guarantee can be given to accommodate requests


Fees & Payment method
Term fees are payable in full before the commencement of term. Payment may be made by the following methods:


Cash, credit card (Bankcard, Visa, MasterCard), EFTPOS, BPay, Direct Debit or cheques.
Phone payments can be made via credit card by calling the office on 9434 4516 during business hours.
All cheques must be made payable to Yarra Swim School and received at the office by the closing date for payment - Cheques should be sent to
PO Box 388, Greensborough Vic 3088

Failed Payments
If the bank rejects a transaction an alternative payment must be made. Failed payments remain due and payable. Any costs incurred by the YSS in the processing of your fees will be passed on to you. A $25.00 fee will apply.


Discounts
A 10% discount is applied on the term fee of the third child for all swimming families.


Cancellations
This contract of membership can be voided if written notification is provided no later than seven working days prior to the commencement of the YSS term.
Cancellation received after seven working days but prior to the commencement of the YSS swimming term will receive a refund less a $20 administration fee.
All terms and conditions of membership are binding once the YSS term commences.


Refunds (medical certificate only)
Refunds are available for medical reasons. These require a medical certificate (this certificate must state the dates of unattended lessons).
Refunds will not be issued to any person other than the enrolled student stated on the medical certificate. We do issue credits or transfers to another term.
An administration fee of $20 will be deducted for all refunds. Credits or transfers to another term will not be charged a $20.00 administration fee.


Missed Lessons
Compensation for missed lessons or make up lessons is not applicable as a child's spot in a class is reserved solely for her/him during the term regardless of attendance. Students who are unable to attend lessons due to illness can organise up to two (2) make up classes for all other levels per term. Nursery classes are entitled to 2 make ups for both parent and child. Make up lessons can only be provided if spaces become available within the same term and they will expire and become a forfeit at the end of each term. We endeavour to cater to the needs of make ups, but as there can be no guarantee of spots becoming available for everyone, we strongly advise all students to attend all their allocated classes as losses will be borne solely by the absentee. (A medical Certificate is required before a credit can be given.)
In addition, the following conditions apply:
The YSS office must be notified of non-attendance-call on 9434 4516 before:

Morning classes: notification must be received by 8:30am
Afternoon classes: notification must be received by 1:30pm

*If necessary, please leave messages on the answering machine


Yarra Swim School Membership cards
Membership cards MUST be presented to customer service. Clients without a card may collect one from the customer service counter.


Public Holidays/School Holidays
Classes do not run on public holidays or term school holidays and do not form part of your account.


Swimming Attire
All students who are not fully toilet trained must wear correct aqua nappies whilst in the pool during and after lessons.


Teachers & Time Changes
The swim school reserves the right to cancel or change classes and instructors or move students if the need arises. Although we strive to maintain a consistency with instructors this is not always possible.


Parental Supervision
It is the condition of entry that all children must be accompanied by a parent or guardian whilst at the centre. Children will not be accepted into lessons if a parent or guardian is absent. Children must be collected by the parent or guardian over the age of sixteen (16) at the conclusion of every lesson.

All school age children are required to use the appropriate change rooms. Parents needing to provide supervised care may use the disabled change facilities.


Photographic & Video Images
Photographs or video footage is not allowed to be taken of a child or children whilst they are in the centre. Parents and relatives wishing to take images of their child/ren during class MUST complete a consent form available at reception.